Are you a University Student starting your Texas Dream Job in the Next 1 – 12 Months?
Our 100% FREE SERVICE will save you HOURS of time & remove your apartment finding stress so you can finish the year in peace. We serve university grads moving to Dallas, Houston and Austin.  And we LOVE taking great care of our College Grads!!!  ———————————————————–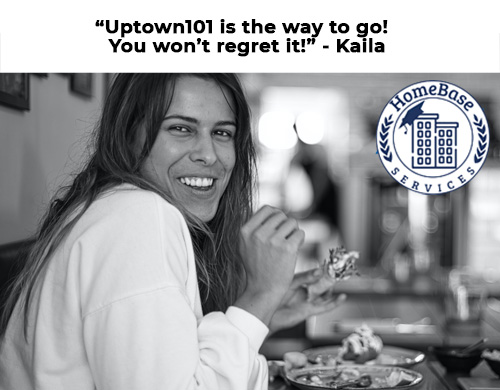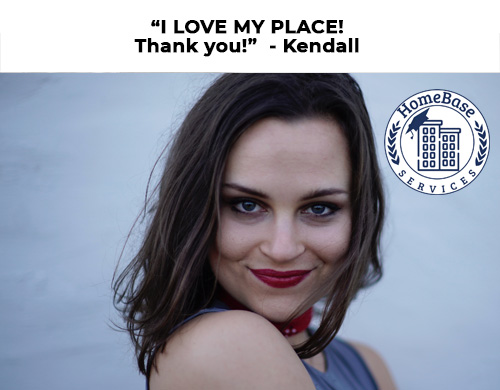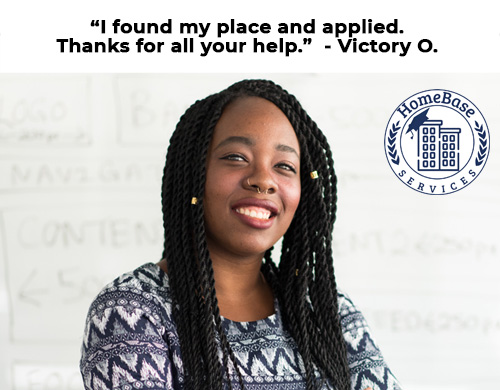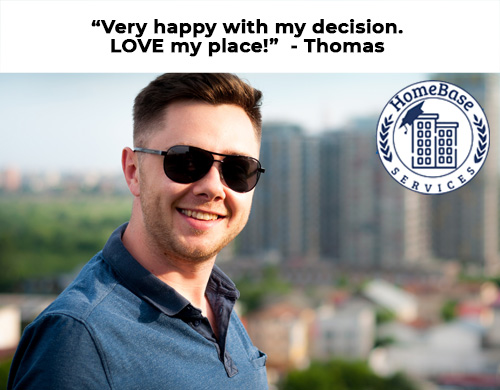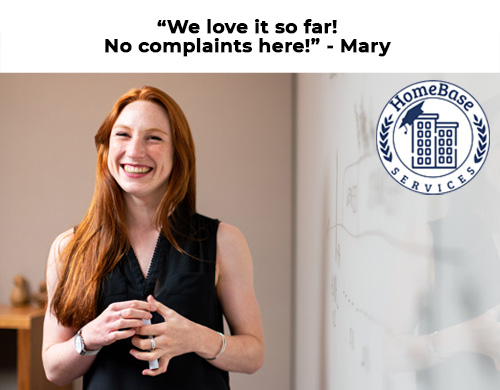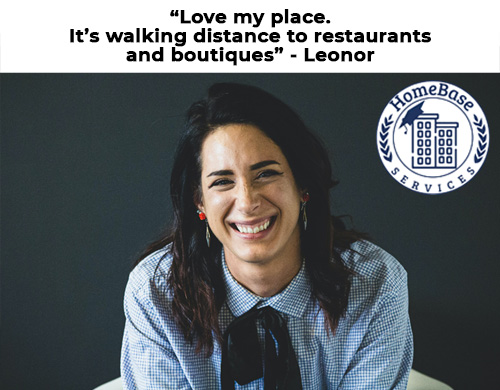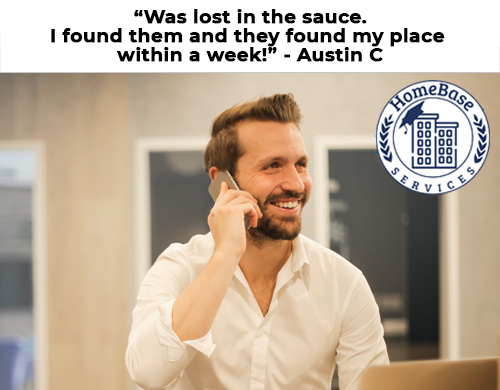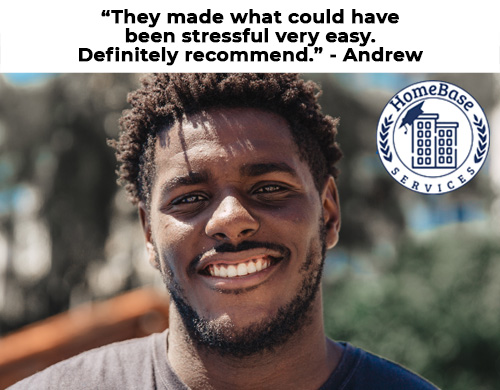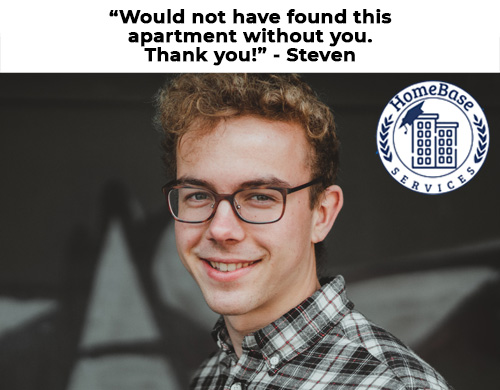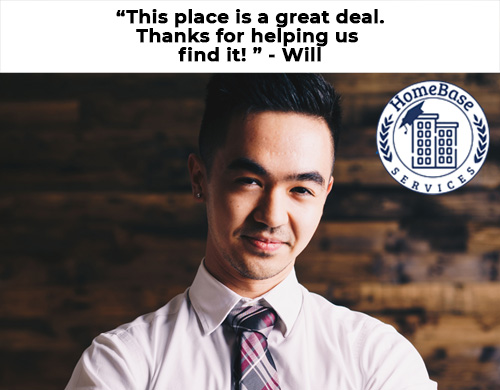 Moving to a New City is Stressful Enough
Congratulations! You got the job! Now you just need to find that safe, affordable place to live, in a great neighborhood, near a bunch of awesome people that you don't currently know.
That may feel overwhelming to you, but we do it every day.
You've got amazing relationships waiting for you in your new city.
You deserve to know where they are.
It's stressful launching into a new city. There aren't enough hours in the day to search through apartment listings to find the perfect place to live.
It's such a daunting task that you might not have considered how you'll find your tribe.
Truth is, there are people just like you already living in your new city. We want to help you find them!
Get back to what matters
Here's how HomeBase Service works
Create your account
Tell us your future move in date, price range, city, and if you want us to connect you to people like you in your new city (active .edu email required)
Find your Place & your People
We'll alert you when we discover new apartments or people you might like.
Finish the School year in peace!
Since we're taking care of all the stressful stuff, you can focus on what matters – like finals, graduation parties, and that trip to Europe 😉
"Extremely helpful, made moving to Dallas easy."
Sean Greenberg
"Connected me to my roommate and helped me choose an apartment that fit my needs. Highly recommend, I dont know how I would have made the move without this service!"
Marissa Jensesn
"With so many other things to be thinking about, HomeBase Services helped take care of my apartment search worries. I would recommend the service to anyone!
Raychelle Smith
FIND YOUR PLACE
Automatic searching of apartment listings
Daily or Weekly reporting of apartment matches
Deal alerts
Secure a place 6-12 months before move in date
New City Orientation
FIND YOUR TRIBE
Access to profiles of other young professionals
Room mate alerts
Get alerted when alumni move to your city
Connect with your school's young alumni association
Adjustable privacy filters
WARNING: Pushing this button may result in finding an incredible apartment, in the perfect neighborhood, near really awesome people, up to 12 months before you need to move. Side effects include: spending less time worrying about where you'll live, being able to focus on school instead of housing, and enjoying every single moment of your final semesters of college. Do not drive or operate heavy machinery when pushing this button. This button has not been evaluated by the Food and Drug Administration and is not intended to diagnose, treat, cure, or prevent any disease.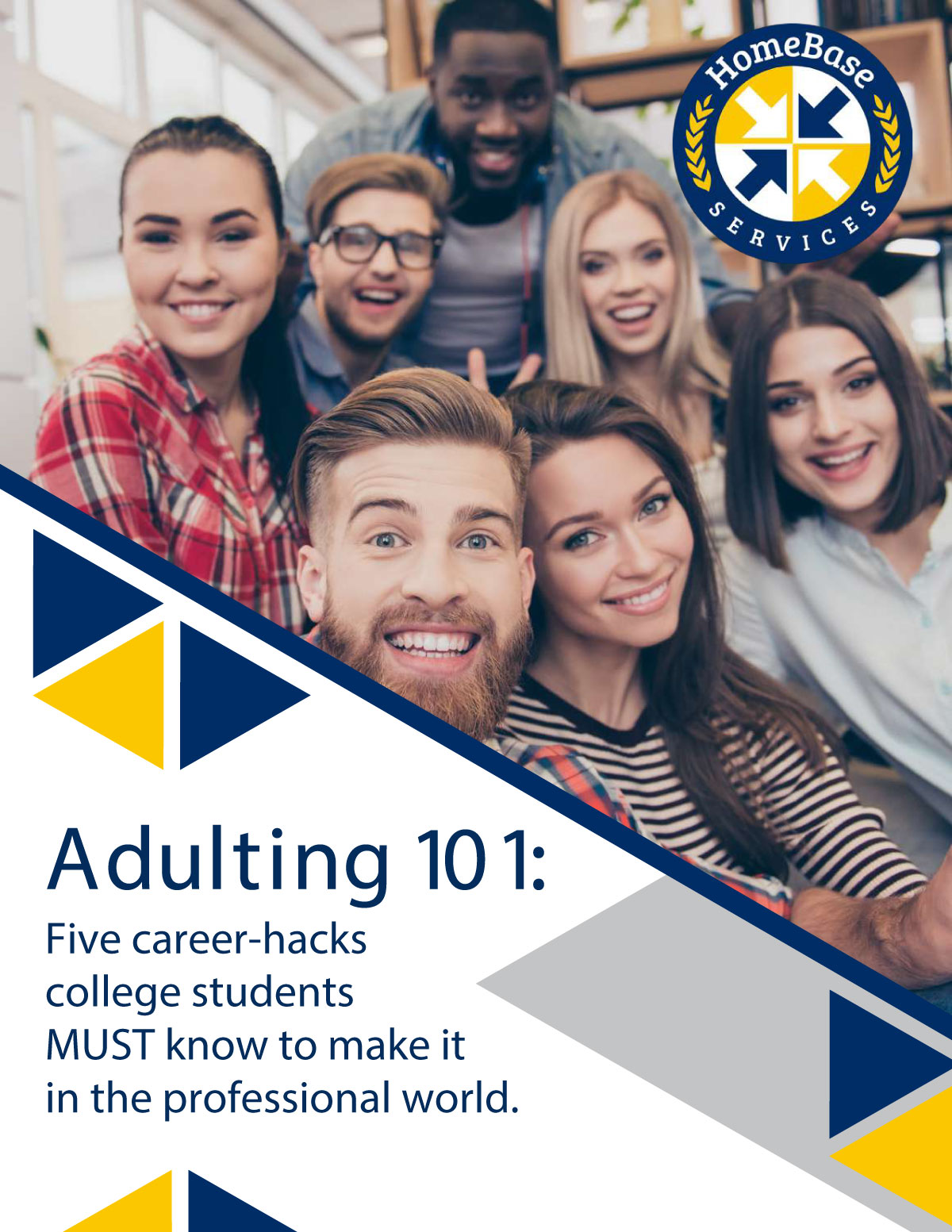 Adulting 101:
Five things college students MUST know to make it in the professional world.
How do you know you're in a safe neighborhood? How do you find a room mate you'll get along with? All the answers you need!
Download this Free Ebook to find out.
Get Ready For Your New City Orientation
Neighborhoods take on the personalities of the people who live in them.
You need to find a place that is safe and affordable but also matches your style.
Doing that requires going beyond questions like "how much is rent?" and "does it have a master bathroom?"
We've helped thousands of college grads move to cities all over Texas by having 15 minute New City Orientation phone calls where you tell us about you, and we'll tell you what parts of town you should consider.
That way you won't just move to a new city. You'll pick up right where you left off.
That way you won't just move to a new city.
You'll pick up right where you left off.
Tell us where you're moving, and we'll send you some helpful info.
Popular rental areas for recent grads
Neighborhood "Personas"
Points of interest
Great hangouts
and more!
Fill out the form to get more info:
Note: There are over 1,100 cities and towns in Texas! If yours isn't listed, just give us a call.
We can still help.