Meet Recruitment Goals Faster Than Ever Before
Addressing your new campus hire's housing and social needs allows you to send highly attractive offers that will get accepted. We'll show you how to do it for free.
Help New Campus Hires Find Their Tribe
Give Your Recruiters An Advantage
Do you want to be known as the top recruiting team in your target markets?
Do you want meet and exceed recruiting goals faster than before, with less stress for you and your team?
Do you want to delight your new campus hires and interns with an exceptional candidate experience both before and after offer acceptance?
Do you want stronger relationships with the schools you recruit from?
If you answered YES to any of these questions – you need to be offering HomeBase Services
The Problem With The Best Candidates
Recruiting isn't easy. You're juggling multiple schools, university events, interviews, phone calls, and emails (so, so many emails).
The best candidates will receive multiple offers. When salary and benefits are about the same, they look beyond the money to determine if they'll accept your offer.
They start to consider the lifestyle they'll have outside of work, and your company culture.
Unfortunately most recruiters don't have the tools they need to address the lifestyle questions they'll start asking. And most candidates will turn to their peers to really find out what your company culture is like.
We created a service that will set your offers apart from your competition.
It will allow you to address what your new campus hire's are internally stressing out about: housing and lifestyle.
Best of all – it's completely free for you, and them.
The Big Picture of Our Service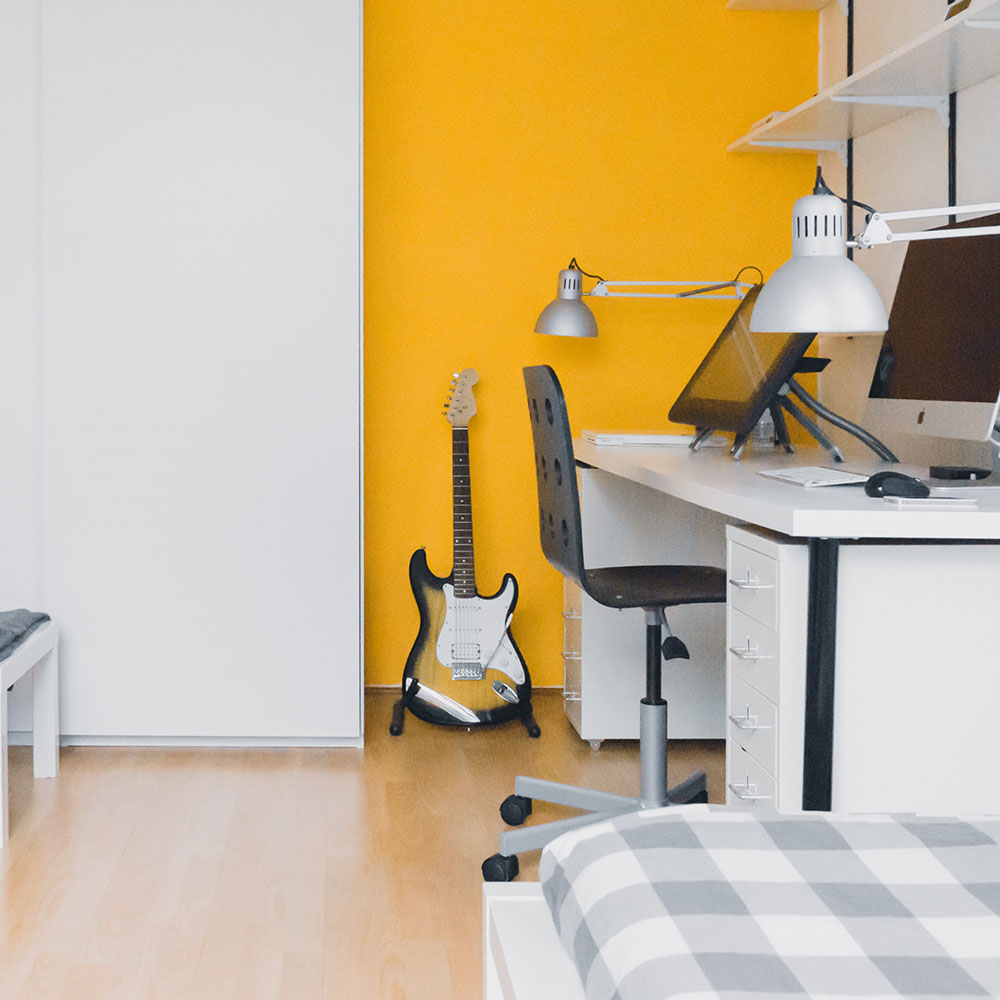 Help Recruits Find Housing
You probably don't have time to get on the phone with every candidate to let them know what part of town best fits their personality. But we do.
We'll orient your recruits to their new career city, and help them secure housing up to 12 months in advance of their start date.
Imagine how great it would be knowing your new recruits have already signed a lease, well before their start date!
Help Recruits Find Their Tribe
People like and trust other people like them. We'll help your interns and new campus hires find roommates and new friends that work at your company and are also from the same alma-mater!
We connect students and grads to their local alumni chapters before they move to the area.
That way, they'll receive a warm welcome possibly from a few familiar faces when they arrive!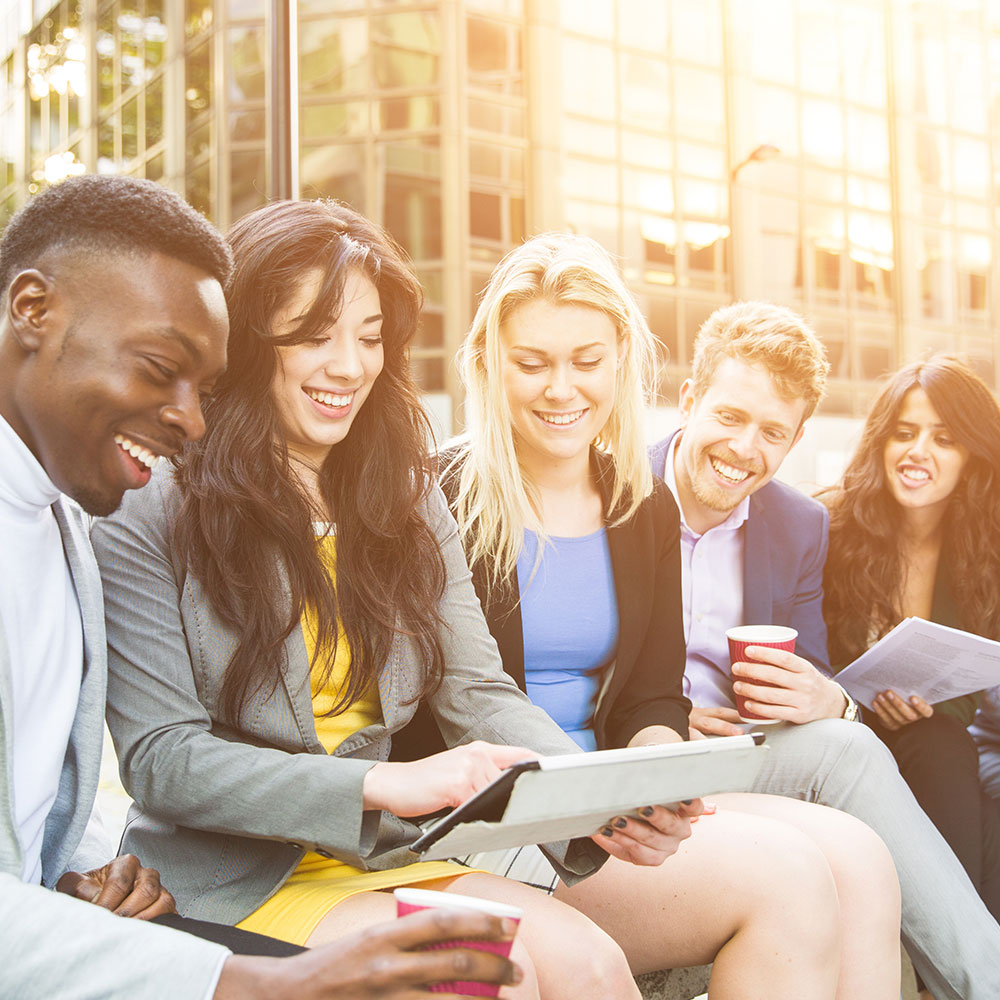 Make Better Offers
Moving away from everything and everyone you know can be intimidating. Show your candidates that you're not only committed to their 9-5, but to them as individuals.
Including HomeBase Services as a free service in your offer will make it easier for candidates to accept your offers.
"For us, it's about putting Campus Hires in touch with HomeBase"
Lisa A.
"I have been very impressed with their ability to accommodate our employee's needs."
Kathryn G.
"My student hires are taken care of and it gives me preace of mind."
Harmony L.
Inform Candidates
We'll send you everything you need to notify your campus hires about the new free service you're providing them.
We Get Involved
We'll have one-on-one conversations with each campus hire to ensure they secure housing and find their tribe.
End Stress for Everyone!
Campus hires will relax knowing they have a place and people waiting for them. You'll relax knowing they'll arrive excited on day 1.
No additional time commitment.
All announcement emails and content is provided.
Reporting for graduating students and interns.
Free for you, free for students!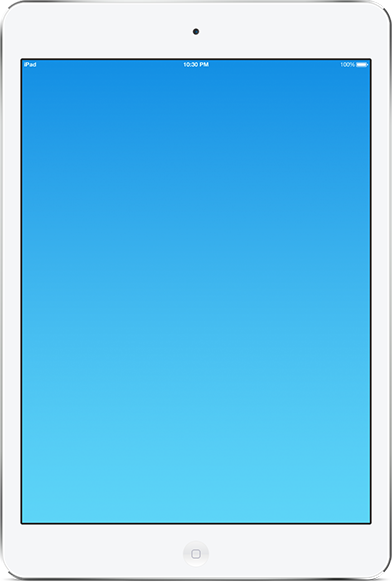 5 Questions Recruiters Should Ask To Get Offers Accepted
What's more important to your candidates, their career or their lifestyle? We think the answer is: both. These 5 questions will set you apart from your competition, prove your commitment to candidates, and help you get offers accepted.
Burn Past Your Competition
Unless you're offering higher salaries than other companies, chances are your acceptance rate is riding on something other than money. We are entirely focused on helping your candidates solve the concerns you don't have time to address. 
The only thing that can stop you is if you let the competition get to us first.