Congrats, you got the Bain Houston dream job!! Now, time for housing!  Good news: We will guide you into to Houston STRESS FREE, by helping you find a place to LIVE, as well as find your TRIBE…so you can finish the school year in peace. We are a Free service for finding Houston apartments near the Bain Houston office.  We have served Bainees in Texas for over 8 years.
How do we help you? Our free Bain Houston apartments service searches hundreds of apartments each day that fit your future move-in date and budget to help you find the right place in MINUTES. We also connect you to graduating students from your alma mater moving to your new city. We will save you an incredible amount of time & help you spot the perfect deal, effortlessly!
Trying to figure out the perfect Houston neighborhood for you?  Sign up for a free New City Orientation Call.  At the end of the call, you will have your top neighborhood choices that fit your perfect needs & budget!  Sign up here: New City Orientation Call
After you read our suggestions below, sign up for our 100% Free-to-You Service to find your perfect apartment. It will save you hours of time and remove your stress. We serve new grads & young professionals moving to Dallas, Houston and Austin.   Free Signup: HERE   When you apply for your new apartment, you will also receive a free $100 Amazon card as well as a thank you for using our free service.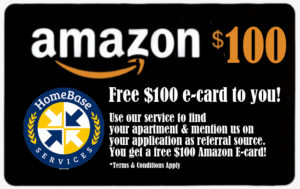 Houston Inner Loop Neighborhoods to Explore near the Bain Houston office location
The Inner Loop, particularly the areas WEST of Downtown Houston, are where new university grads and recent grads hang out and live.  They live there for a couple of main reasons:
More to do in quick driving distance…you have tons of great shops, restaurants, events, professional sports events and night spots nearby. The area caters to young professionals big time!
Close to work = shorter commute!  Houston is big and morning/evening traffic can be long at times.  The closer you can be to work, the better, to keep your commute shorter.
Some of the most popular areas for grads in the Houston Inner Loop are (see our MAP below for more details!):
Downtown Houston –  Deloitte Houston is located  in Downtown Houston. Downtown Houston is also where many of the OTHER firms that the grads that we help are located. For convenience and quick access to the great events and sports in Houston, some professionals choose to live here!  Having no commute for work (walk to work!) and not having to pay downtown parking costs for work are 2 great additional reasons for living here.  There are primarily high rises and old loft style apartments here.  Most places are more expensive here, but there are a few good options for bargain shoppers! 
Midtown Houston – This very popular Inner Loop area is just southwest of Downtown Dallas. It's convenient to get to work and full of great shops and restaurants to walk to.  It's full of recent grads.   If you want to meet other recent grads, you can't go wrong living in this area.   You will find great recently built Houston apartments here…primarily mid rises. The restaurants and night spots are plentiful here. It is 5 minutes from most of Houston's key freeways.  Midtown Houston is GREAT!  (See Areas MAP below!)
Montrose Houston –  This awesome area is just west of Downtown Houston. This is a highly popular and very walkable neighborhood in Houston. There are plenty of restaurants, night spots, coffee shops, and boutiques within walking distance. The neighborhood is super fun and distinct.  Art  and music lovers enjoy this area. There's a wider range of people in this area, including experienced professionals.   There are plenty of beautiful recently built apartments here too.  One AWESOME feature of this area is the closeness to the BAYOU TRAILS! This is a park and trail system with almost endless running trails!  See map below for more details and attractions nearby.
Rice U Houston – This DELIGHTFUL , smaller area is southwest of Downtown Houston.  It's a shopper's paradise! The area features the extremely popular Rice Village shopping area with over 300 eclectic shops and plenty of restaurants. The area features a quick commute to downtown Houston as well. It's small and intimate.  I LOVE THIS AREA!  Even if you don't live here, you need to visit!!
Rice Military Area – Rice Military Houston is a fun neighborhood with a high walkable score. It has numerous parks with many beautiful trees…and great hiking and biking trails! It also includes easy access to Downtown, Montrose and the Galleria.  This is a GREAT choice for young professionals. It's more chill than other areas and very green!
Galleria Houston – This area is the most WEST of all of the areas we mention here. It's an area that is right on the edge of the Inner Loop.  This is a good choice for living in if you want to still be in the Inner Loop but maybe need to travel frequently throughout Houston for clients.  More than 700 retailers, fine dining, sports, and hotels sit within two square miles. Inside Texas' largest shopping mall, the Galleria, more than 375 stores, two hotels, an ice rink and endless food options make it a popular destination. Pricing here for apartments are good too.

Want to find out which area is a perfect fit for you?   Schedule  a free New City Orientation call with us. By the end of the call, you will have your best fit areas that fit you! Schedule here:  Free New City Orientation Call
Ready to Begin Your Free Bain Houston Apartment Search?
Ready to begin your Bain Houston apartment search & eliminate your stress?  Begin your 100% free-to-you search here: Start My Search.
You can also use our service for Bain Dallas Apartment searches.