Hello Corgan Dallas New Hires and welcome to Dallas! If you are going to be moving to Dallas soon for a new career with Corgan Dallas , this article is PERFECT for you! I am about to show you the great areas and attractions near your new Dallas office in the article below. We will also show you about some of the best apartments in those areas as well. And this will all be on VIDEO! Read on for details…
GOOD NEWS: There are SEVERAL superb areas within walking distance (or quick driving distance) to the Corgan Dallas office that are very popular with young professionals! You have some great choices to consider with a lot of distinctive areas that each have their own personality and attractions. Each area comes also with some fantastic apartments to consider as well.
It can take a lot of time to research the areas here and even schedule visits to come see in person! But that may not be an option for you due to time constraints or other obligations.
So I have created a VIRTUAL CITY TOUR for you of these Dallas areas, attractions and even apartments – all on high quality video segments! You can use these videos to get a great neighborhood feel and check out apartments in detail. There's plenty of great things included here and in a lot of detail so you can get a GREAT feel! Read on below and make sure to click the videos! 🙂 The videos are hosted on my YouTube channel (I invite you to subscribe!) but also on our sister website at uptown101.com.
SO let's start taking your tour in the next section!
Corgan Dallas – Areas Near the Office
The Corgan Dallas office is located in the West End section of Downtown Dallas. The West End is a fun, urban area with a blend of new restaurants and buildings along with 100 year old offices! It's definitely a tourist area too.
The office is also just a few hundred yards away from perhaps the hottest area for young professionals: VICTORY PARK . The Victory Park area is vibrant and fun! It is full of great restaurants, shops and so many things to do! And the buildings are new and the streets are clean. See another video of Victory Park HERE!
A huge attraction that defines the Victory Park is the incredible American Airlines Center! This is a fabulous venue where our Dallas Mavericks and Dallas Stars (hockey) play. But then add in many concerts and fun events throughout the year and this place is always busy and fun! Take a look at 2 videos that I filmed during an event to get a feel of this: AA Center 1 – AA Center 2
Another GREAT feature of the Corgan Dallas office location is how convenient it is to drive to airports or to get to local clients! It's minutes from the North Dallas Tollway which is the main north and south way to get to other parts of North Dallas. The tollway is also a super quick way to get to the Dallas Love Field airport (about 15 minutes away). And you can also quickly go to DFW International Airport, about 35 minutes away. It's also super close to i-35, a major freeway that goes north and south.
Besides Victory Park, you also are super close to a HIGHLY POPULAR area of professionals: Uptown Dallas! Uptown is amazing and fun with incredible walkability to so many things! The part of Uptown that is the closest to the office is the Pearl district of Uptown Dallas. The Pearl area is also in quick walking distance to other neighborhoods in and near Uptown Dallas, which include the West Village, Victory Park and Turtle Creek. Or you can take the free Uptown Dallas Trolley to get around Uptown too! 🙂
The Corgan Dallas office is near Downtown Dallas as well. There are many popular attractions in the Arts District of Downtown Dallas like the Dallas Museum of Art, the Dallas Symphony and more.
NOW, let's see some video tours of those areas near your office:
Corgan Dallas Office – This is the what the outside of YOUR office looks like in the Victory Park area! I loved filming this…it's just so obvious how walkable and fun the area that your office is located in. On the days that you are in the office, you will love your time there!
Uptown Dallas Pearl Area – This is the area of Uptown Dallas where your office is located. It's very professional, safe and fun! This area is all near McKinney Avenue, which is the main street that goes through Uptown. There are actually several videos of the Pearl area on my channel…watch them all! And, you can use that trolley to get to the other areas of Uptown like the West Village.
Victory Park – WOW it's a FUN AREA!!! This is an absolutely fantastic area that has a LOT of all new restaurants, apartments and attractions. It's easily walkable from the office too. For many young professionals, this is the most popular area of town to live!! This is where the Dallas Mavericks and Dallas stars play. There's always something going on here! Watch the first video and then watch Victory Park 2!
Uptown Dallas West Village – This is area of Uptown Dallas that has the most restaurants and shops in quick walking distance. It is the most north part of Uptown Dallas. There are actually several videos of this area…watch them all – Part 2 and Part 3 ! Many professionals love living in this area t oo.
Turtle Creek – This is actually an area directly west of Uptown Dallas but it has an Uptown feel. It's very green and quieter, but with great access to Uptown Dallas. The popular Katy Trail is in this area too – a HUGELY popular attraction.
THE TROLLEY!!: One thing you need to know is that many of the areas of Uptown can be quickly accessed using our free Uptown Dallas Trolley. These areas all terrific but different!
Dallas Art District – This is an area of downtown that is near the office and has many arts attractions like the Dallas Museum of Art, Dallas Symphony and more.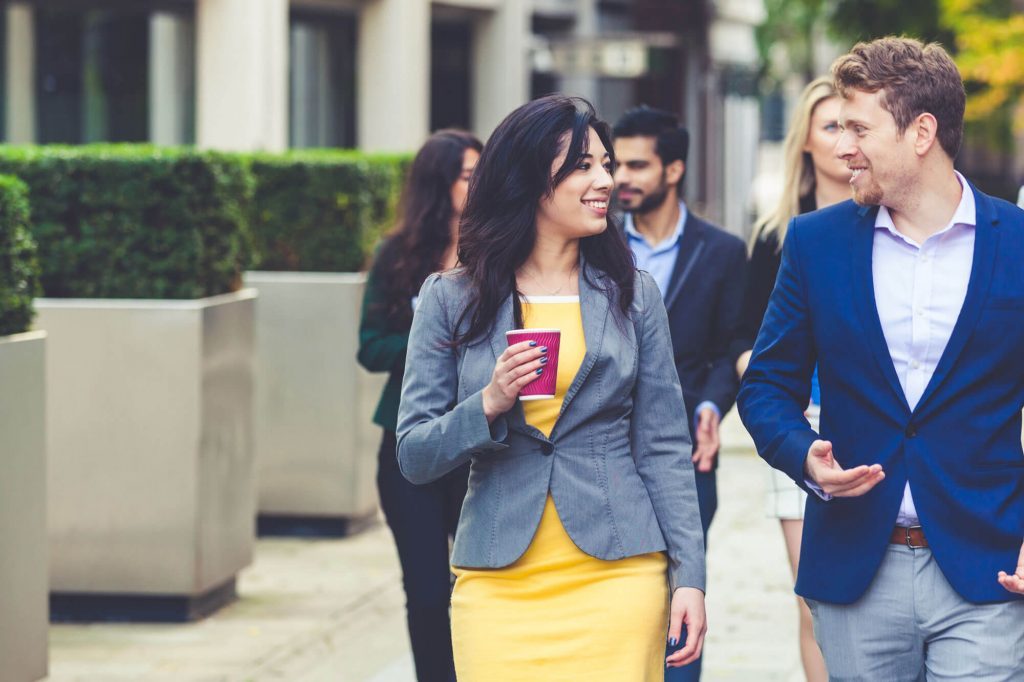 Popular Apartments Near Corgan Dallas to Consider
Finding an apartment in Dallas can be a challenge. There is an incredible demand for apartments here! And it makes it even tougher when your start date may be up to 12 months in advance!
I've been working with new hires moving to Dallas for over 8 years to find that perfect apartment here! To help start the process, I've put a handful of apartment choices below that might be perfect for you based on the feedback of past clients.
But this is just a small portion of the available options for you. And availability is often very limited, so it's smart to have multiple choices ready to apply for in case your first choice is not available. So, I encourage you to sign up for my 100% Free locating service to find the perfect apartment for you.
FYI: It's absolutely 100% Free – apartments pay us a commission for helping you that has NO impact on your rent. It's a true win-win. Please sign up now so we can remove your stress and save you time. 100% Free Service Signup HERE: SIGNUP
Now, let's explore some potential apartments below together using our videos! NOTE: Each apartment has MULTIPLE Videos – watch them all to get a great feel of each apartment! You can see all videos for each apartment on my Uptown101 channel.
Arpeggio Apartments – This is a super cute mid rise apartment building with a wonderful feel. It's also walking distance to the office.
Victory Place – this is a very fun high rise in Victory Park! And it's within walking distance to your office.
2660 Cityplace – This is located near the West village area of Uptown Dallas. Has incredible walkability to so many fun things, including restaurants, night spots and more. And right next door is KROGER, a great higher end grocery store. And across the street is Target! And a few minutes walking distance away is the free (donation based) Uptown Trolley, which is essentially free public transportation to get around all of Uptown Dallas. Prices are also great here!
Skye of Turtle Creek – This is a very popular high rise with a direct gate to the Katy Trail. It's typically much cheaper than other high rise apartments. It's close to the office.
Residences at the Grove – this is a gorgeous residence in the West Village area of Uptown Dallas. It gives you wonderful walkability to many restaurants and shops to enjoy when you are in town and a great spot to relax. Super close to the office as well via a quick trolley ride!
THE VILLAGE – This is not only an area to consider, but it also has about 18 different apartment complexes to choose from! It's about 15-18 minutes from the office. We took several videos of this because there are just so many amenities available! No matter where you live in The Village, you would have free access to the gym, pool, golf, etc!
Prices change all of the time for these and these may not be the best for your situation. We have literally hundreds of apartments to help find your best place! So make sure to sign up for our 100% Free Apartment Locating Service.
Popular Attractions Near the Corgan Dallas Office!
We also filmed some of the best attractions nearby your office! We've got a few of these listed below!
American Airlines Center – I mentioned it above, but wow there are just so many things going on here! And here's part 2 of the American Airlines Center.
Tom Thumb in Victory Park – Having a luxury grocery store is a new and very welcome thing for this area. They even have a wine bar!
Katy Trail ! This is an incredible 3.6 mile running trail that starts in Victory Park and goes throughout Uptown and even north of it. It's a great way to get a workout and a fun social scene too. Watch part 2 and part 3 too!
Klyde Warren Park – This is a VERY fun park that is in between Downtown and Uptown Dallas and within walking distance of Victory Park. It was built on top of a freeway! Great place to relax and even try out a great food truck or two. Watch part 2 also!
Katy Trail Ice House – this is a very popular eating place and night spot that is right off the Katy Trail.
McKinney Avenue – this is the main street that goes through Uptown Dallas. Lots of restaurants and night life here.
Whole Foods in Uptown Dallas – hey, Whole Foods is a big deal around here! Here's the one on McKinney Avenue in Uptown Dallas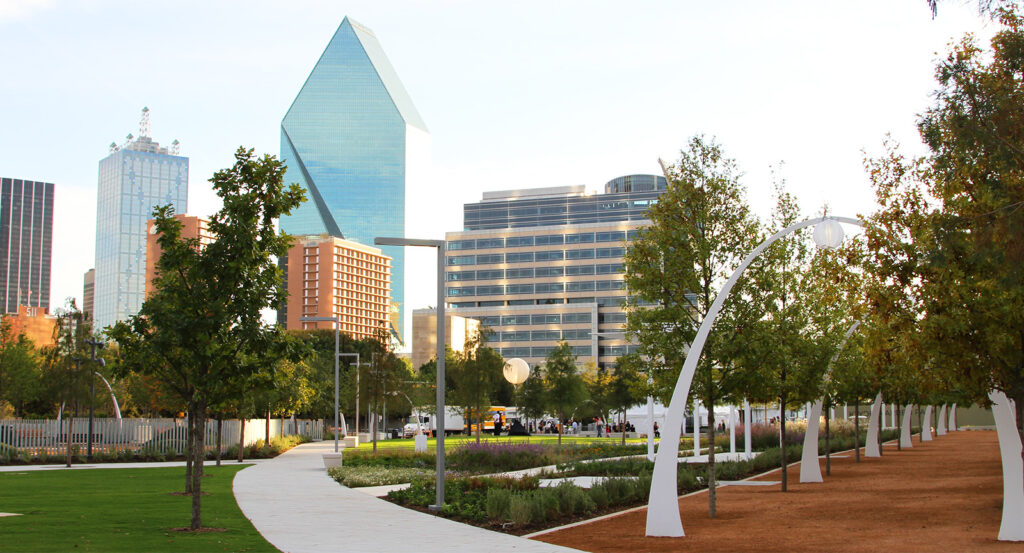 Additional Areas to Live Nearby
There are also other areas nearby the office that are popular. While they are not as close to the office to walk to, they are also worth considering:
The Village – this is a SUPER POPULAR AREA! It's about 12-15 minutes from work. It's like a self contained small city, with a super cool coffee bar, 2 story fitness center, amazing pool and more. Great place to work from home when you aren't in the office – they have quiet areas.
Lower Greenville – This is a large area that is basically northeast of the office (east of 75). It has some great pockets to enjoy and has good restaurants and night life along Greenville Avenue.
Trinity Groves – This is a revitalized and diverse area that is west of downtown that has a lot of newer apartments.
Downtown Dallas – Downtown is also always an option. There tend to be more older buildings here (lofts) and also some newer mid rises.
Design District/Oak Lawn – these are areas that are north west of Downtown Dallas. They do have some recently built apartments as well.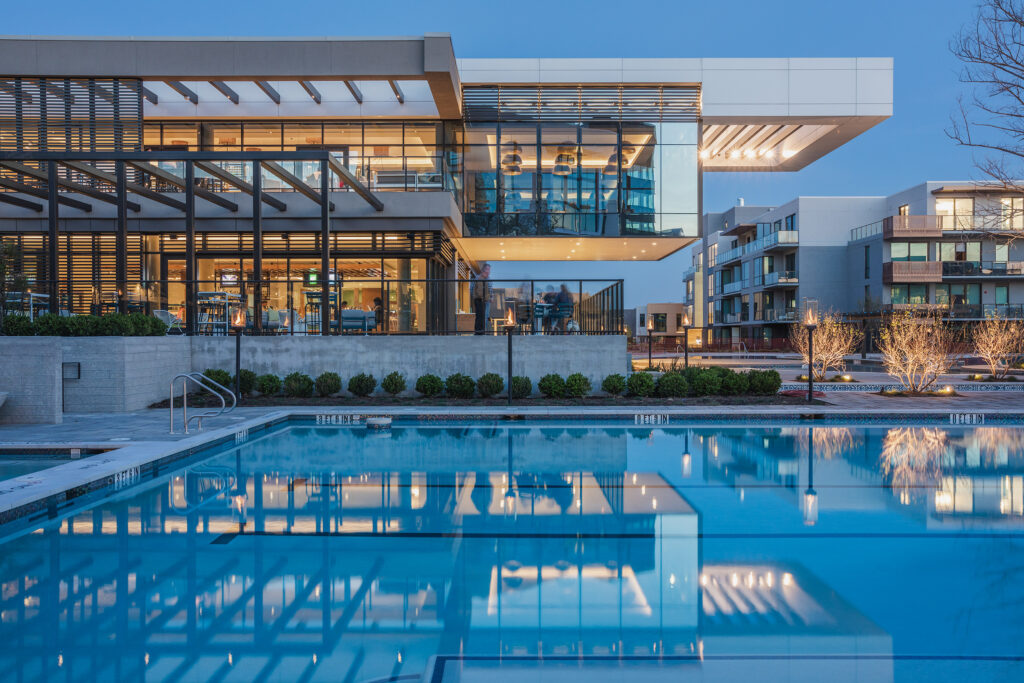 Apartment Search Tips!
Finding an apartment in Dallas lately is quite challenging! I've put some tips below to help make that process easier for you!
Start your search as early as possible – even 6-9 months in advance!
Extend your search area focus to be wider than normal, to include multiple areas.
Be ready to apply early to lock in better rent values for your move in date.
Consider having a roommate to reduce costs. The cost per bedroom is cheaper for 2 bedrooms vs. a one bedroom.
Use an apartment search service to save time and remove stress.
Make sure to sign up for our 100% Free apartment locating service! We are ready to help get that perfect apartment for you and remove the stress! 100% free signup here: Free Signup