Hello and welcome to West Plano!
It is sometimes hard to tell someone how great the West Plano area really is.  So we developed a unique way to quickly show off the area:  West Plano Playing Cards Deck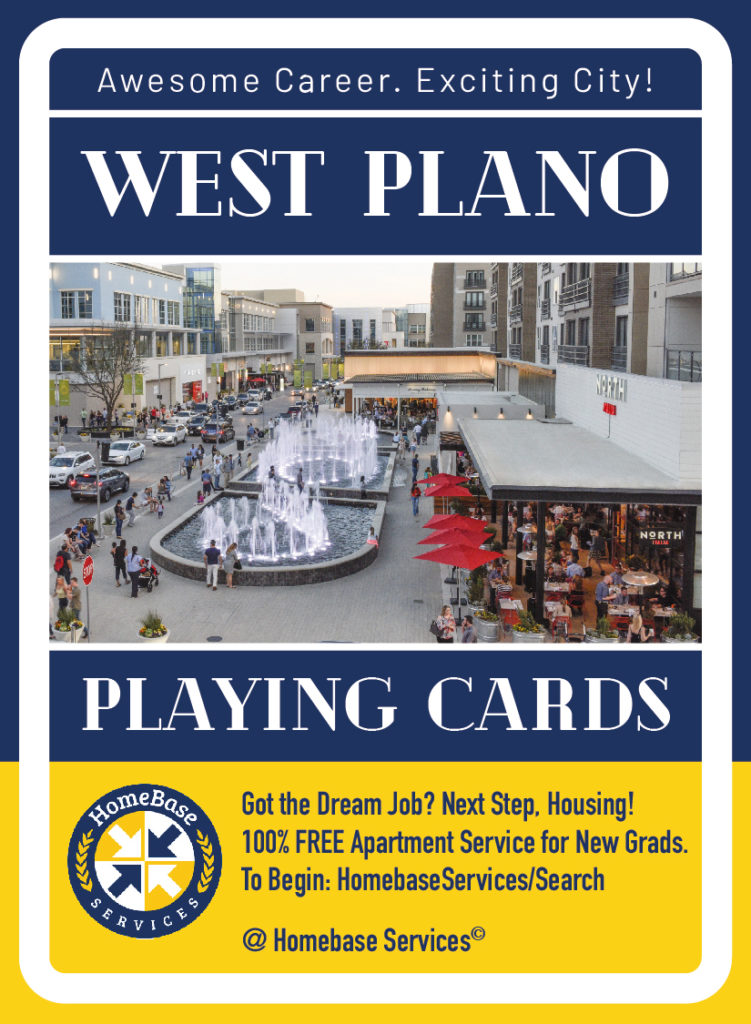 Our West Plano Playing Cards deck is a fully functional card deck that can be used for any traditional card game.  Plus, it has  52 of the best attractions, restaurants and night spots in West Plano and nearby.   We also hired a professional photographer to really show off each attraction. The attractions were selected in particular to appeal to professionals including recent college grads.
Here's just a few of the West Plano cards included:
Legacy West
Legacy Hall
Earls
The Star in Frisco
The Boardwalk at Granite Park
IFLY
Pinstack
For more information or to receive a sample deck mailed to you at no charge, please reach out here: Request Free Deck.