Hello Wipro Plano New Hires and welcome to Plano TX and Dallas! If you are going to be moving to West Plano soon for a new career with Wipro in Plano TX , this article is PERFECT for you! I am about to show you the great areas and attractions near your new beautiful office in the article below. We will also show you about some of the best apartments in those areas as well. And this will all be on VIDEO! Read on for details…
GOOD NEWS: There are SEVERAL superb areas within quick driving distance to the WiPro Plano office that are very popular with young professionals! You have some great choices to consider with a lot of distinctive areas that each have their own personality and attractions. Each area comes also with some fantastic apartments to consider as well.
It can take a lot of time to research the areas here and even schedule visits to come see in person! But that may not be an option for you due to time constraints or other obligations.
So I have created a VIRTUAL CITY TOUR for you of these nearby areas, attractions and even apartments – all on high quality video segments! You can use these videos to get a great neighborhood feel and check out apartments in detail. There's plenty of great things included here and in a lot of detail so you can get a GREAT feel! Read on below and make sure to click the videos! 🙂 The videos are hosted on my Homebase Services YouTube channel (I invite you to subscribe!).
NOW, it's time to take your VIDEO TOUR of your new office, areas and attractions nearby! Let's go!!
Wipro Plano – Areas Near the Office
The WiPro Plano TX campus is located in the West Plano area of Plano TX. It is recently built and beautiful! It's in a glass building with trees and greenery all around. The vibe is LIGHT and BRIGHT!
The area itself – Plano TX – is a very prosperous, clean and safe area. It's always adding great new restaurants and fun attractions too. West Plano is actually a section of Plano TX, which has has made the "best places to move" magazine publications. West Plano is also very green, with some terrific parks to enjoy.
NOW, let's see some video tours of those areas near your office:
WiPro Plano Office – This is the what the outside of YOUR office looks like in the Legacy West area! GREAT area, and super safe! So close to everything too! I loved filming this for you!
Shops at Legacy | Plano TX | – This is another area near work with shops and restaurants to enjoy at night. About 5 minutes from work.
Legacy West | Plano TX | This is an amazing outdoor California style mall that is in super close to your new office! It has great places to eat, shop and to enjoy at night as well. It is VERY popular and fun! There are several apartments within quick walking distance of this area. About 7 minutes from work.
The Star | Frisco TX | How about having the Dallas Cowboys work out right where you live? This is the practice facility of the Dallas Cowboys! It has a full practice stadium and tons of shops and restaurants all around it. You can also live within walking distance of this. About 10 minutes from work.
Main Street |Frisco TX | This is a area that is about 15-20 minutes north the office. It has fun walkability to our FC Dallas professional soccer team stadium (and plenty of events and concerts) as well as shops, restaurants and parks.
Lewisville TX – This is a booming town that start just 10 minutes west of your office. It has actually many cute spots to live that are popular with professionals, such as THE REALM area and anywhere near Grandscape Mall or Top Golf (see attractions below!).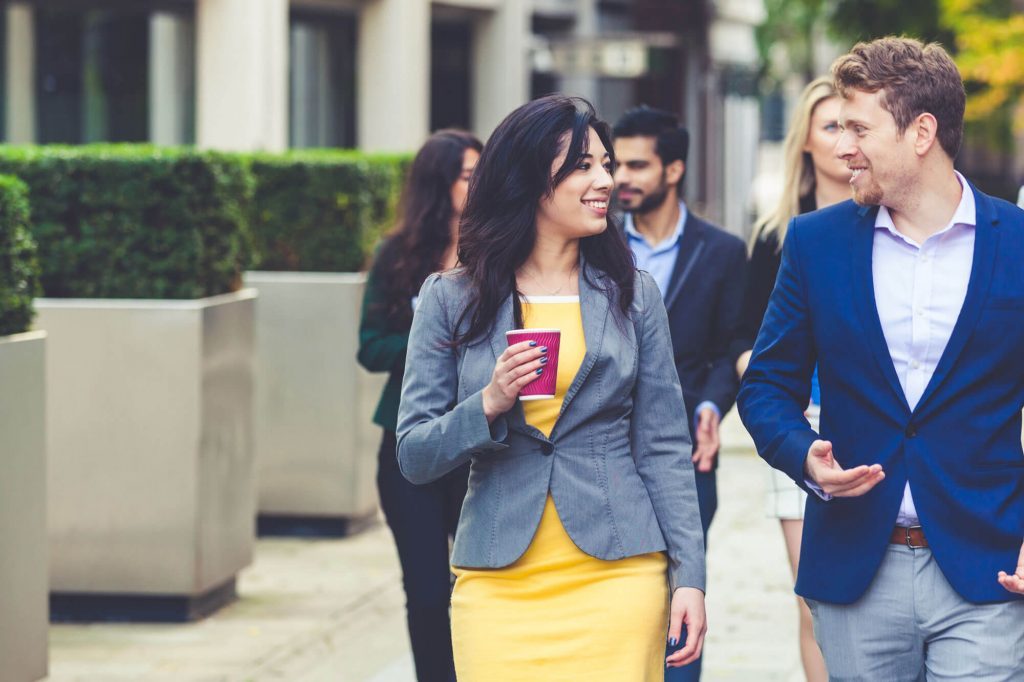 Popular Attractions Near the Wipro Plano TX Office!
There's so much to do in walking distance and quick driving distance to your new office location! Here are just a FEW of the many attractions to enjoy:
Legacy West | Plano TX | I included this as an area to live above, but it's also an attraction in itself…and a super cool one! So even if you don't live nearby here, check this out because you will want to enjoy it often! I like it because of the combination of high end shops but also shops you want to get cozy with like Barnes and Noble and Starbucks. And you MUST try the gelato at Amorinos! 8 minutes from work!
Legacy Hall | Plano TX | Located inside of the Legacy West outdoor mall is maybe the most unique and fun eatery you have ever experienced! It's called Legacy Hall. This is basically three levels of extremely unique and totally enjoyable places to eat and relax, and there's plenty of restaurants inside no matter what your cuisine preference is! 🙂 It feels a lot like a European place, with common eating areas – you basically order and pick up your food and then enjoy yourself in a wide variety of seating spots, including outdoors and indoors. Perfect for the weekends or just for lunch too! 8 minutes from work!
Top Golf | The Colony TX | If you love golf, or even like it a little bit, you are going to LOVE TOP GOLF! It's hard to describe it without seeing it, but basically it's a huge driving range where you start out INSIDE a restaurant/nightspot like atmosphere. It's massively popular and fun. About 13 minutes from work.
Arbor Hills Nature Preserve | Plano TX | Picture being able to take a nature hike with streams and walking trails and trees surrounding you and feeling like you are in almost the wilderness…but be right in West Plano! This is what Arbor Hills Nature Preserve is! It's great for biking, walking, boarding and more – and super popular. And here's another Part 2 video of that great area…too much for just one video to capture it! About 8 minutes from work.
Grandscape Mall | The Colony TX | Wow, it's hard to describe how AMAZING this place is! It's an outdoor mall with unique attractions and stores you won't see in most other places. It's even a concert venue! This has become wildly popular and super fun to explore at night. And even catch a ride on the Ferris wheel! About 13 minutes from work.
The Boardwalk at Granite Park | Frisco TX | This has become a super trendy spot for eating and nightspots on the weekend. It features unique places to eat and a great outdoor environment to enjoy it all in…with a river view! You will definitely want to come and enjoy this place here! About 5 minutes from work.
Scheels Sporting Goods | The Colony TX | So what is a sporting goods store doing on this list? Wait until you see it, yall! It's the largest sporting goods store in the world! Three stories of just about everything you could think of for just about any sport! And with special little sections and attractions to enjoy. INCREDIBLY POPULAR! About 12 minutes from work!
The STAR | Frisco TX | – Ok, so I mentioned this area above as a place to live near…but even if you don't you should go enjoy it! Plenty of places to eat, relax and of course catch the pulse of the Dallas Cowboys! About 12 minutes from work.
Pinstack Bowling | Plano TX | – This is bowling ON STEROIDS. Beautiful, well lighted lanes with TVs showing. And then catch amazing video games and of course the standard basketball toss! Very fun venue. About 7 minutes from work.
Eatzi's | Plano TX | – This is an amazing restaurant in West Plano that lets you pick up meals for multiple days at a time already pre-packaged! It has an Italian feel and they play opera style music indoors. They also fix instant meals for you to enjoy on site. Make sure to head there shortly before 9 pm too – they will discount many pre-packaged meals 50% and they get snapped up super quickly! About 9 minutes from work.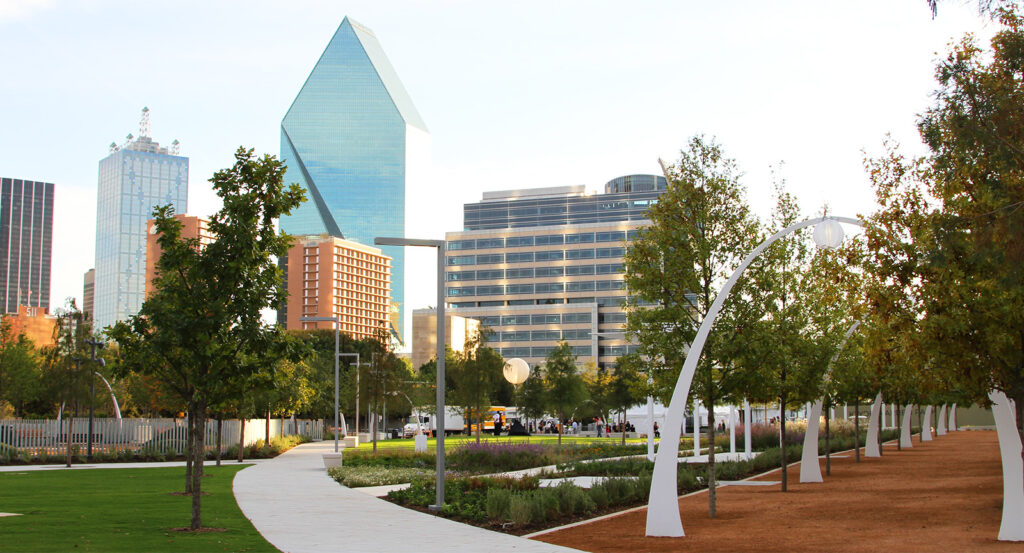 Additional Areas to Live Nearby
There are also other areas nearby the office that are popular. While they are not as close to the office to walk to, they are also worth considering:
Addison TX | This is another popular area nearby. Young professionals choose this because of the large amount of restaurants and night spots. It's also a good "mid point" to be located between West Plano and Uptown Dallas. About 20 – 25 minutes away from work.
Carrollton / Farmers Branch TX | This is a growing and popular area near Addison TX. There are many newer apartments here and it's a good central location for going to West Plano, Uptown Dallas and also both airports. It's often slightly cheaper than Addison as well. About 30 minutes from work.
Uptown Dallas | This is an incredibly popular and walkable area that is fun for young professionals. There are so many things to do here, including restaurants, shops, night spots and area attractions. It's about 40 minutes from the office roughly depending on traffic.
Victory Park | Dallas TX | This is a newer and extremely desirable area for professionals! Most everything in here is newer, beautiful and is easy to walk to. And our Dallas Mavericks and Dallas Start play here at the American Airlines Center, along with plenty of concerts and events. Then add in the very fun Katy Trail – a 3.6 mile running trail that is uber popular for young professionals. This is about 45 minutes from work depending on traffic.
The Village Dallas – this is a SUPER POPULAR AREA for recent college grads! It's like a self contained small city, with a super cool coffee bar, 2 story fitness center, amazing pool and more. Great place to work from home when you aren't in the office – they have quiet areas. This is about 50 minutes from work.
Downtown Dallas – Downtown Dallas is also always a a great option. There tend to be more older buildings here (lofts) and also some newer mid rises. The urban walkability feel is here. It's also easy to access other popular areas like Victory Park | and Uptown Dallas. About 45 minutes away depending on traffic.
Design District/Oak Lawn – these are areas that are north west of Downtown Dallas. They do have some recently built apartments as well. This is about 35 minutes away.
Trinity Groves – This is a revitalized and diverse area that is west of downtown that has a lot of newer apartments. Great night life here! This is about 35-40 minutes away.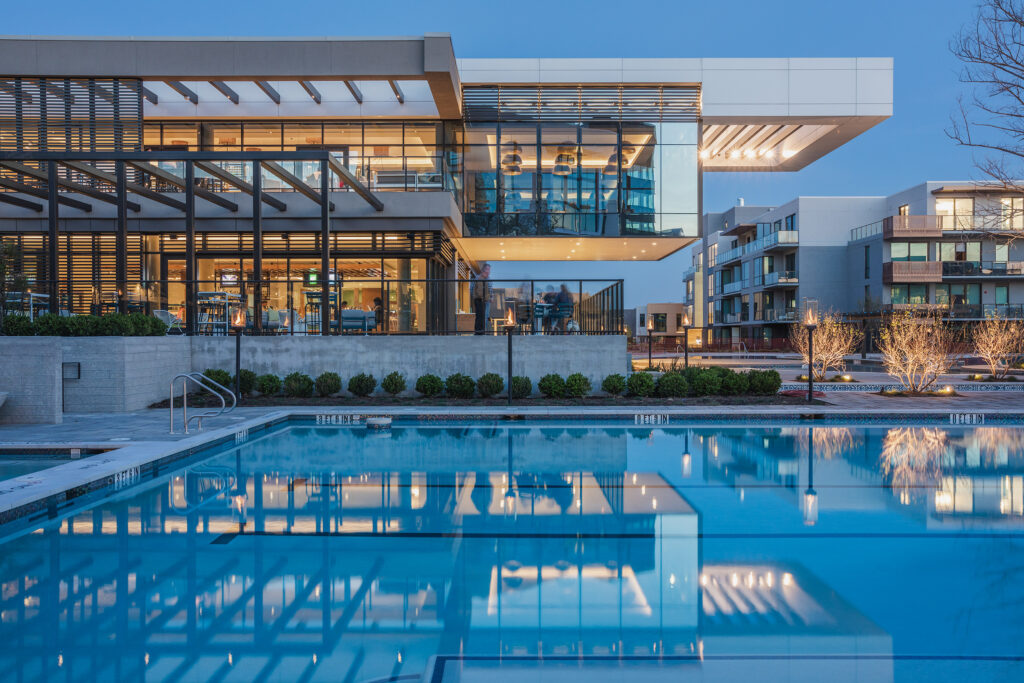 Popular Apartments Near Wipro to Consider
Finding a good apartment in the general Dallas area can be a challenge. There is an incredible demand for apartments here! And it makes it even tougher when your start date may be up to 12 months in advance!
I've been working with new hires moving the Dallas area for over 8 years to find that perfect apartment here! To help start the process, I've put a handful of apartment choices below that might be perfect for you based on the feedback of past clients.
But this is just a small portion of the available options for you. And availability is often very limited, so it's smart to have multiple choices ready to apply for in case your first choice is not available. So, I encourage you to sign up for my 100% Free locating service to find the perfect apartment for you.
FYI: It's absolutely 100% Free – apartments pay us a commission for helping you that has NO impact on your rent. It's a true win-win. Please sign up now so we can remove your stress and save you time. 100% Free Service Signup HERE: SIGNUP
Ok, let's check out some apartments BELOW that are popular with young professionals in this area:
Grand at Legacy West – This is right inside Legacy West. Apartment prices here tend to be more moderate than in other apts in this area. About 7 minutes from work.
Cadence – Well, there's 2 things about this that make it amazing. First, it's recently built and absolutely gorgeous! And 2nd – hey WALK to the Dallas Cowboys practice area at THE STAR. Sounds like a winner! About 10 minutes from work.
AMLI West Plano – this is a winner! It's beautiful, recently built and is in quick walking distance to many great restaurants. It's also right next to Eatzi's mentioned above. And groceries are literally across the street at Tom Thumb and also across the highway (walking distance) at Kroger. About 10 minutes from work.
Jefferson East Branch – This is a recently built and gorgeous midrise that's right along the North Dallas Tollway – so it's a very convenient drive to work. It is popular and in a very fun area for professionals. Professionals love it because of being near Addison but also because it's closer to UPTOWN Dallas, a super hot area for young professionals. About 20+ minutes from work.
Victory Place – this is a very fun high rise in Victory Park! This is in the VERY popular Victory Park area of Dallas near Uptown Dallas. It's easily accessible using the North Dallas Tollway. About 35-40 minutes from work.
THE VILLAGE – This is in the Midtown area of North Dallas. This is not only an area to consider, but it also has about 18 different apartment complexes to choose from! And a fully contained "village" environment that is easy to make friends and do the things you like, without ever leaving the Village! We took several videos of this because there are just so many amenities available! No matter where you live in The Village, you would have free access to the gym, pool, golf, etc!
Prices change all of the time for these and these may not be the best for your situation. We have literally hundreds of apartments to help find your best place! So make sure to sign up for our 100% Free Apartment Locating Service.
Apartment Search Tips!
Finding an apartment in Dallas lately is quite challenging! I've put some tips below to help make that process easier for you!
Start your search as early as possible – even 6-9 months in advance!
Extend your search area focus to be wider than normal, to include multiple areas.
Be ready to apply early to lock in better rent values for your move in date.
Consider having a roommate to reduce costs. The cost per bedroom is cheaper for 2 bedrooms vs. a one bedroom.
Use an apartment search service to save time and remove stress.
Make sure to sign up for our 100% Free apartment locating service! We are ready to help get that perfect apartment for you and remove the stress! 100% free signup here: Free Signup