Popular Areas for Dallas New Grads! 2020
Hello from Dallas!  Below is MY brief update of what Dallas areas are popular/trending this year for new and recent grads! Great info to read this weekend to help you decide on your area.
Below are a few popular Dallas apartment selections you might want to consider! No fluff here, just fun and quick facts from a Dallas insider! So, let's go!
After you read our suggestions below, sign up for our 100% Free-to-You Service to find your perfect apartment. It will save you hours of time and remove your stress. We serve new grads & young professionals moving to Dallas, Houston and Austin.   Free Signup: HERE   When you apply, you will also receive a free $100 Amazon card as well as a thank you for using our free service.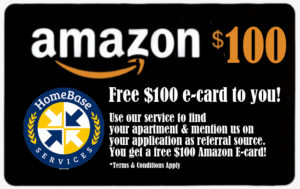 POPULAR DALLAS AREAS FOR NEW GRADS
Here's a brief overview of some of the most popular areas to consider! Schedule a personalized, free 10 minute New City Overview at anytime to get specific to your needs: Schedule a Call with Me – 214 492 9791
Uptown Dallas: Uptown Dallas remains the most popular area once again this year.  They just make it easy to walk to everything…you don't need a car! 100s of shops, restaurants and night life spots.  And add in the fun Katy Trail! Grads also choose it because it's right next to Downtown.
Midtown Dallas:  Midtown Dallas is gaining steam and added more new places the past couple of years. It's convenient to Downtown and Uptown.   Prices are a bit lower here too.  The VILLAGE is located here (a set of 12 residences with reasonable prices). The Village is almost finished with their "MAIN STREET" huge outdoor entertainment area! This is already a great place to live and will be even better. Worth checking out!
West Plano/Frisco : If you work in Addison or West Plano, I'd definitely consider strongly the West Plano area! It used to have a "suburbs" tag on it. But with the recent addition of the LEGACY WEST and the Boardwalk of Granite Park areas, this has become a truly enjoyable place with a huge variety of restaurants and night life. One of my favorites here is: Legacy Hall! This is a huge 2 story complex of unique places (no chains!) to eat at, hang out with and enjoy.  Come check this out!
Trinity Groves: This area continues to grow! It's just west of Downtown. It has a "mini Uptown" feel with shops and restaurants. And how about taking a run over the Trinity River using the free jogging trail next to the bridge!  Plenty of new places here and great values. Check this out!!
Las Colinas: Las Colinas is continuing to add beautiful places to live! It's got the gorgeous water canal going for it.  And great places nearby for attractions too.  And some just plain eye candy apartments with everything included!!  Below is one of my favorite apartments to consider: Jefferson Promenade.
Deep Ellum! Deep Ellum is just east of Downtown Dallas.  This was a dead area for a while, but now it's thriving again! Deep Ellum is known for live music and night life.  It's also getting a lot of exciting attractions and apartments. You might consider one of these: The Crosby. See more below!
POPULAR 2020 DALLAS APARTMENTS TO CONSIDER
Here are some of popular apartments to consider to live at for 2020.   This is just a sampling…schedule a call with me anytime to ask more questions or pick more favorites that fit your perfect style! Schedule a Call with Me – 214 492 9791
Uptown West Village – The Monterey by Windsor – Perfect Location in The North part of Uptown called the West Village. You can walk out  of your door and be drinking coffee in 30 seconds at Sip and Stir across the street or having a healthy lunch at SALATA. Yum!  It has beautiful studios, one and 2 bedrooms. Security is nice here too, with keyfob only access.  And my favorite: walk to the West Village in 2 minutes, but it's also far enough away that you have quiet at night!
Super Green & GREAT VALUE Uptown High Rise – SKYE of Turtle Creek!  This is a FAVORITE place of new grads for many years! It's a very well built high rise with fantastic views and green all around. It feels more like a park area…it doesn't have that crowded high rise feel in downtown, etc.   Besides being very exclusive and private feeling, it also is right next to the Katy Trail, literally! And it has its own convenience store on the first floor.  And HUGE rooms! Check this out!
Newly Renovated Uptown STEAL – AMLI Quadrangle   The AMLI Quadrangle is just in a perfect location for Uptown adventures in walking distance.  I like that it's NOT on the crowded McKinney Avenue for less noise, but you can walk to it in minutes.  And it's quick walking distance to insider Uptown places that the tourists don't visit as much but that you will love.  They've been in the midst of a renovation for a while and it should be done in the summer. And they have ONE MONTH FREE! If you are looking for a summer 2020 or forward movein, check this out!
High Rise Views & Comfort – VICTORY PLACE   This is the eye-popper in Victory Park!  It's light and bright, with the true high rise style like a 24 hour concierge, gym, beautiful soft loft style rooms and more.  And it's right by the exciting AA center and great shops.  Typically it has ONE MONTH FREE too.
West Plano walk to everything FOODIE Experience – GRAND at LEGACY WEST   I mentioned about the West Plano area up above! This apartment would put you in walking distance to the newest and most popular attraction: LEGACY WEST.  Recently built, and with studios, 1 and 2 bedrooms. Visit a new restaurant for 30 days in a row…this is a foodie paradise!
Las Colinas EYE CANDY – JEFFERSON PROMENADE  – Wow. And wow again!  This place is gorgeous!  It's recently completed and it puts you within walking distance of the gorgeous Las Colinas CANAL for fantastic water views!   Perfect place to live if you are working in Las Colinas.  And they have a great special 4-6 weeks free!  Worth a visit.
Near Greenville – Hidden Gem right next to Uptown Area: 2660 Cityplace. This is super popular with professionals! It is recently built and has Kroger and LA Fitness next door. Has a great parking garage (Free). And just cross the bridge and you are in West Village!  Bonus: The free Uptown Trolley and the Dart Rail is 2-3 minutes walk away. If you work in Downtown, you can hop on the trolley and it will take you to downtown free! AVOID $150 a month in parking costs!!!
Deep Ellum – Beautiful new place!  The Crosby  This is just a GORGEOUS place that was completed in summer 2019. It's just a stunner, with everything included.  The price point here is very reasonable for all you get. They were having ONE MONTH FREE here too.  I'd check it out!
Best Low Budget Gem:  The Village! Hard to top the Village neighborhood for a great value!  The village has anything from super basic places all the way up to the all new super luxury DREW!  All of the Village properties share common amenities like walking trails and the new fabulous MAIN STREET entertainment center!   You can grab studio, 1, 2 or 3 bedrooms here.
Live in a Luxury, Laid Back setting: The Renaissance at Preston Hollow is located in Preston Hollow. Preston Hollow, Highland Park and University Park are green and full of unique fun places to shop and enjoy. These are where the wealthy live in Dallas.  It's a great place to get away from the bustle of the city if you would rather not live close to bars, but want a luxurious environment to come home too!
READ MORE TIPS BELOW !